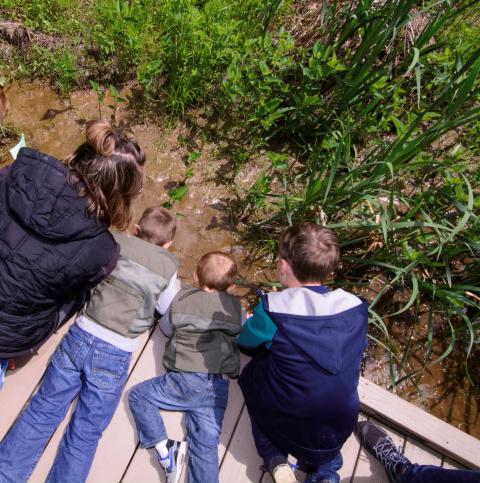 Get up close and personal with the critters at Huntley Meadows Park at one of the park's "Catch a Critter!" days in January 2021.
On these special days, program participants will have the chance to see, touch and study wetland creatures up close under the guidance of a park scientist. Grab a net to see what can be found in the wetland and use magnifying lenses to study the unique characteristics of these little animals. Discover what they can tell us about their home.
This rare opportunity to dip-net in the wetland is possible through the guidance of our park naturalists, and the event is designed for nature lovers age 4 to adult.
The program is being offered on:
Wednesday, Jan. 13, 2021 from noon to 1:30 p.m.
Sunday, Jan. 24, 2021 from 1 to 2:30 p.m.
The cost is $9 per person.
Huntley Meadows Park is located at 3701 Lockheed Blvd., Alexandria, Virginia. For more information, call 703-768-2525, or visit Huntley Meadows Park.