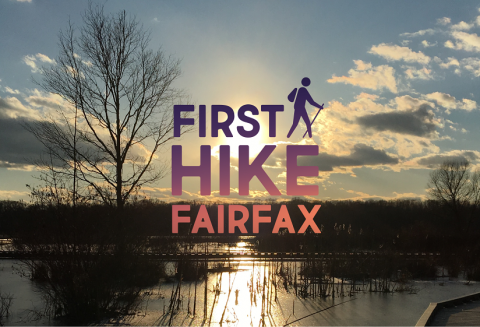 On January 1, 2020, hundreds of people rang in the new year by hiking in Fairfax County parks.    The Fairfax County Park Authority received nearly 200 entries in our annual First Hike Fairfax Photo Contest.  Judges chose the top 18 photos for inclusion in the People's Choice category and voting is now open! Visit https://www.surveymonkey.com/r/9JCRGJ6 by Thursday, January 9 at 5 p.m. to cast your vote.  Winners in all categories will be announced by Monday, January 13, 2020.  
You can also check out all First Hike Fairfax 2020 Photos at  https://www.flickr.com/photos/ffxparks/albums/72157712560375403. Please note that some submitted photos may have been removed because they were not in Fairfax County Park Authority locations.  Additional information and contest rules may be found at First Hike.
For more information, please contact parkmail@fairfaxcounty.gov.