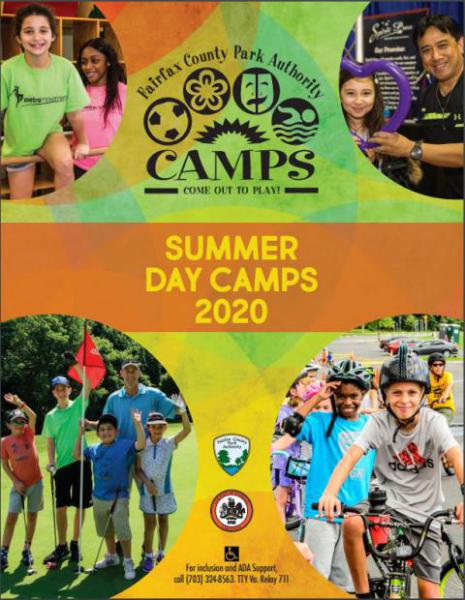 Who is thinking about summer? You should!  Registration for summer camps begins Tuesday, February 4, 2020.  The Fairfax County Park Authority offers more than 2,000 summer day camp options for kids ages 3 to 17 at over 100 locations including RECenters, nature centers, historic sites, lakefront parks, golf courses and schools. 
Want to make sure you get the popular camp your child wants?  Now is the time to plan your childrens' summer camp schedules. The Park Authority has made summer planning easy with My Summer Camp Planner, developed by a request from a mom who wanted a simple spreadsheet to help plan summer camps for all her children.
Here's how it works:
Download the Summer Camp Spreadsheet.
Quickly sort by location, age of children, type of camp and the week of summer.
Once you pick the camp, write down the Catalog ID on our My Summer Camp Planner Sheet. Plan the entire summer for each of your children.
Don't forget Extended Care - before and after camp - for busy working parents.
The Planner has helpful information on camp fees before they are available online during registration.
On February 4 go to the Camps page or Parktakes Online to register. Just type in the Catalog IDs and register. Summer planned!
With so many camps to choose from, browse through the new 2020 Summer Camp Guide with your child and get new ideas for camps. Share with your friends and enroll together.
For more information, call the registration hotline at 703-222-4664 Monday through Friday, 9 a.m. to 4 p.m.