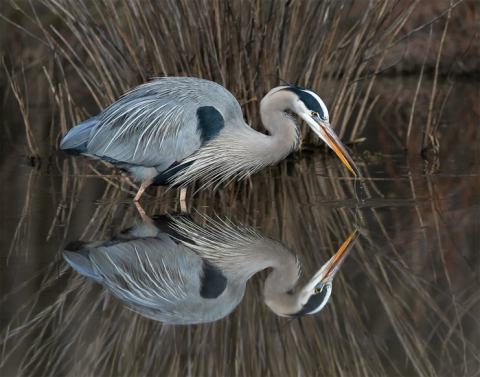 Winter can be a beautiful time of year to take photos in Fairfax County parks, and the January issue of the Snapshots e-newsletter offers some tips on how to get you and your camera ready for a cold or snowy day.
Get inspired by the winners of the annual First Hike photo contest and see some award-winning nature photos shot at Huntley Meadows Park in the fall. Learn about an upcoming photo contest that will let you showcase your talents while admiring the beauty of Green Spring Gardens in its 50th anniversary year.
If a new camera was among your holiday gifts, discover some local classes that will help you make the most of it and venture beyond the automatic settings. If you already have some park photos to share, find information on how to get them to our social media team.
To become a Snapshots subscriber, be sure to hit the subscribe button at the bottom of the newsletter so you don't miss out on future issues. 
For more information, contact the Public Information Office at 703-324-8662 or write to parkmail@fairfaxcounty.gov.