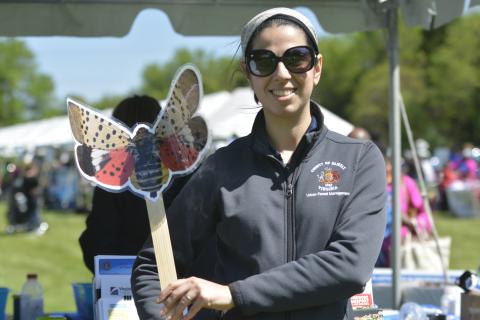 Reach thousands of Fairfax County residents in a single day with a booth at the Fairfax County 2020 Earth Day Festival. Applications are being accepted now from vendors, exhibitors and food vendors who want to join the celebration hosted by the Fairfax County Park Authority.  
This event, formerly known as Springfest, will be held on Saturday, April 25, 2020, from 10 a.m. to  4 p.m., in celebration of the 50th Anniversary of Earth Day. Festivities will take place at Sully Historic Site, located at 3650 Historic Sully Way in Chantilly, Virginia. 
For event details, visit the Earth Day Fairfax 2020 website. To learn more about exhibitor opportunities, visit the Vendor/Exhibitor Information and Application portal.
Once your application is received and reviewed, you will be notified of your application status. If accepted for the event, your fee payment will be due by April 1, 2020 to secure a spot. 
This event has historically experienced an average attendance of 5,000, so it is an excellent opportunity for vendors and exhibitors to reach residents from across the county.
If you have questions or need assistance, please contact Teri Bowers at Terilyn.Bowers@fairfaxcounty.gov.