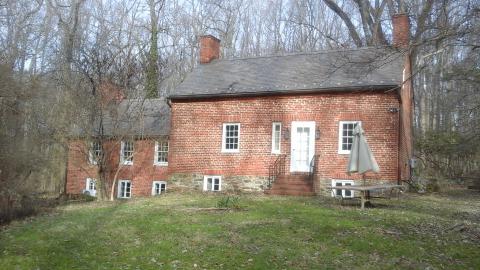 The Resident Curator Evaluation Team for the Lahey Lost Valley property will hold a public information meeting on Tuesday, March 3, 2020 at 7 p.m. in Oakton Meeting Room 1 at the Oakton Public Library located at 10304 Lynnehaven Place in Oakton, Virginia. This meeting provides an opportunity for the applicant to present a proposal to the evaluation team in a public forum. This will be the evaluation team's opportunity to ask questions, provide feedback to the applicant, and to receive public comment on each proposal. 
Additional meetings of the evaluation team will be held on Monday, March 2 at 10 a.m., Monday, March 23 at 10 a.m., and Monday, March 30 at 10 a.m. in the Park Authority Board room on the ninth floor of the Herrity Building, located at 12055 Government Center Parkway, Fairfax, Virginia.  While these meetings are open to the public, there will be no opportunity for public comment. Members of the public are asked to submit comments in writing to the project manager via parkmail@fairfaxcounty.gov by Wednesday, March 25, 2020. 
The Lahey Lost Valley House is a mid-18th-century brick hall-parlor house with a 1940s brick addition. The house is located on land granted to William Gunnell in 1730. His son Henry Gunnell, together with Henry's wife, Catherine, built a working plantation on the site by 1760. The Gunnell family were leaders in Fairfax County throughout the 18th and 19th centuries. The family continued to own the property through the 1930s. 
In 1940, the house and 45 acres were sold to Richard and Carlotta Lahey. The Laheys moved a wood-framed kitchen addition off the brick house and used it as a freestanding artist studio. In its place, they constructed a two-story brick addition. Between 1990 and 1991, Carlotta Lahey arranged with FCPA a bequest to be included in her will to donate the house, furnishings, and 22 acres of land. FCPA took possession of the property after Mrs. Lahey passed away in 1999.
For information visit Resident Curator Program. Or contact Stephanie Langton, manager of the Resident Curator Program at 703-324-8791.