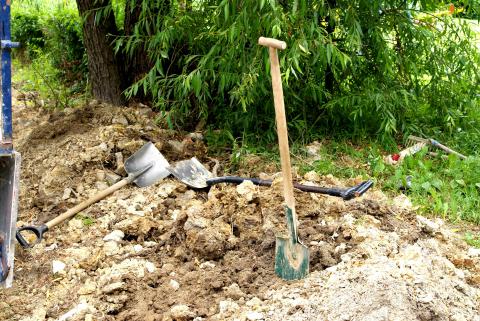 Discover the improvements and new facilities that have come to your local Fairfax County parks with a click on the District Project Summary Reports website. 
Did you realize that as 2019 ended, work was completed on an upgrade to the existing CCT Trail near Woodburn Road in Accotink Stream Valley Park? Funding for the $412,270 project in the Mason District came from the voter-approved 2016 Park Bond.
In the Providence District, a synthetic turf field was added to Larry Graves Park in Falls Church. Park property in the Sully District grew by more than 34 acres with the completion of a land acquisition to add recreational space to Poplar Ford Park.
The project summary website is updated each quarter with reports on work that has been completed on trails, athletic fields, playgrounds and other park facilities. Search by supervisory district and click on the interactive maps to get project details, such as cost, financing, project manager, designer, contractor and completion date. See photos of the project and a capsule summary of the work that was done.
For more information, contact the Public Information Office at 703-324-8662 or at parkmail@fairfaxcounty.gov.