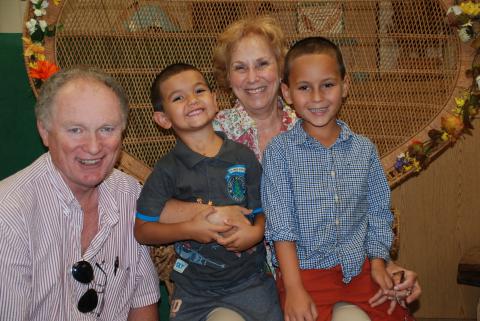 Grandparents play an important role in the lives of their grandchildren, and the Fairfax County Park Authority (FCPA) wants to know what it can do to help grandparents connect their grandchildren with nature.
The Park Authority is conducting a simple six-question survey countywide to gauge the kinds of nature programming that would hold the most appeal. In conducting the survey, FCPA is working in partnership with Dr. Barbara Frank, the founder of the Mobilizing Grandparents Nature Initiative (MGNI), to develop a pilot project that engages grandparents in connecting with nature and their grandkids. The idea for the survey was sparked by a patron at Riverbend Park who expressed interest in finding more ways to get grandparents into the parks with their grandkids.
Survey questions cover the ages and proximity of grandchildren, how often grandparents see them, and the types of nature activities that would be of most interest.
Take the online survey here. Survey answers will be accepted now through March 13, 2020. 
The FCPA believes that all residents benefit by a connection to nature and sees those connections as a step toward creating stewardship values and behaviors in county residents. Information from the survey will be used to help the Park Authority discover the best way to reach out to grandparents and develop programming that helps them best experience nature in the parks with their grandchildren.
For more information, contact the Public Information Office at 703-324-8662 or send an email to parkmail@fairfaxcounty.gov.