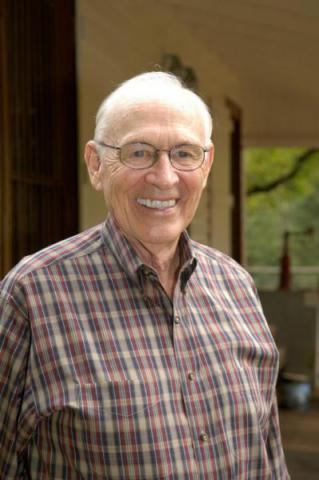 A memorial plaque will be installed at Great Falls Grange Park in honor of the late Bob Lundegard, who helped lead the efforts to establish a senior center in Great Falls in 2011. At its meeting on February 26, 2020, the Fairfax County Park Authority Board approved a request for the plaque from the Great Falls Senior Center (GFSC) and the Lundegard family.
Lundegard was instrumental in founding the GFSC as a "center without walls." While serving as a member of the Great Falls Citizens Association, he led an outreach effort to many organizations with experience in serving seniors and surveyed seniors in the Great Falls area to determine their interests and needs. He then assembled a team to create a senior center in Great Falls.
The team worked with the Board of Supervisors, former Chairman Sharon Bulova, Dranesville Supervisor John Foust and county staff to establish the GFSC in 2012 as "a center without walls," since no permanent building was available to host group activities. During the past eight years, the GFSC has served, supported and enriched the lives of older adults in the Great Falls community by offering classes, events and bus trips. Many of the group's activities have been held at the Great Falls Grange. All costs associated with the plaque will be covered by the GFSC.
For more information, please contact the Public Information Office at 703-324-8662 or via Parkmail@fairfaxcounty.gov.