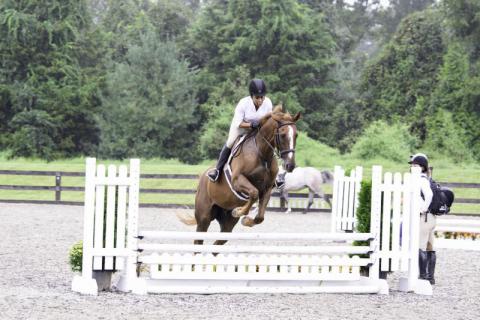 The Fairfax County Park Authority Board has approved a Mastenbrook Volunteer Matching Fund Grant to refurbish the equestrian ring surface at Turner Farm Park. Turner Farm Events (TFE) requested up to $6,000 in grant money for the project. Action on the request came at the Board meeting on February 26, 2020. 
TFE runs multiple equestrian events each year at Turner Farm for the sole purpose of providing shows for local and regional riders. However, increased usage of the ring over time created footing issues, which could potentially injure horses and their riders. The grant money and funds from TFE will be used to finance a $12,000 project to improve the ring's surface area to address safety concerns. TFE will manage the project in coordination with the Park Authority. Work is scheduled to be completed by spring 2020.
Since 1999, there have been more than 180 Mastenbrook Grant projects with awards of approximately $1.7 million. The grants have gone toward projects in Fairfax County valued at more than $12.3 million. 
For more information, or to apply for a matching grant, visit online at Mastenbrook Grants or call 703-324-8591. Applications can be found at: http://bit.ly/mastenbrook.