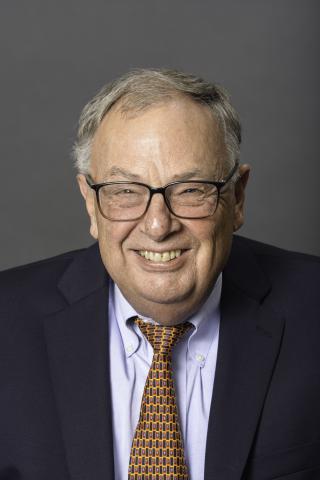 The Fairfax County Board of Supervisors has reappointed James P. Zook to the Fairfax County Park Authority Board. The action came at the Board of Supervisors meeting on Tuesday, February 25, 2020.
Zook, who will serve until December 2023, was first appointed to the Board in 2018 to fill a vacant at-large seat. He currently works as an independent consultant. Zook retired from Fairfax County Government in 2010, after a storied career as director of the Fairfax County Department of Planning and Zoning and for more than two decades.
Among his many professional awards, Zook was recognized by the Fairfax County Park Authority in 2010 as a "longtime friend to the Park Authority" for his significant contributions to parks throughout his career. A Clifton, Virginia, resident, he grew up in North Springfield and graduated from Annandale High School in 1966. He received a bachelor's degree in Sociology/Political Science from the University of Illinois and a master's degree in Urban and Regional Planning from Virginia Commonwealth University. He also attended the University of Virginia Senior Executive Institute, Center for Public Service. He was honorably discharged as a lieutenant in the U.S. Army Infantry in 1972.
Fairfax County Park Authority Board members are appointed by the Fairfax County Board of Supervisors and set policy and establish priorities for the park agency. The 12-member Park Board has members representing each magisterial district, as well as three at-large members.
For more information, contact the Public Information Office at 703-324-8662 or send an email to parkmail@fairfaxcounty.gov.