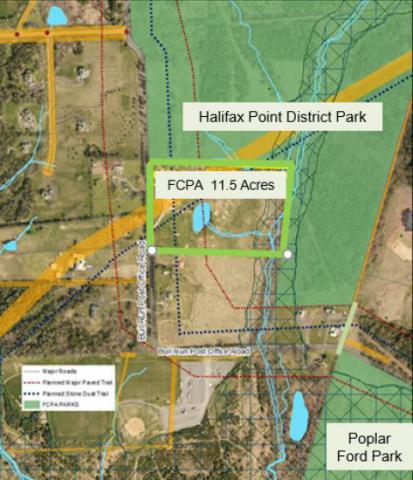 The Fairfax County Park Authority just added more than 11 acres of land to its holdings in fiscal year 2020.
The new 11.4895-acre parcel is adjacent to Halifax Point District Park at 6603 Bull Run Post Office Road in Centreville, Virginia. The additional acreage in the Sully District will offer open space connectivity in the district and has a high potential for significant cultural resources.
This $783,000 acquisition was funded with the 2016 Park Bond and bond premium funds.
For more information, contact the Public Information Office at 703-324-8662 or send an email to parkmail@fairfaxcounty.gov.