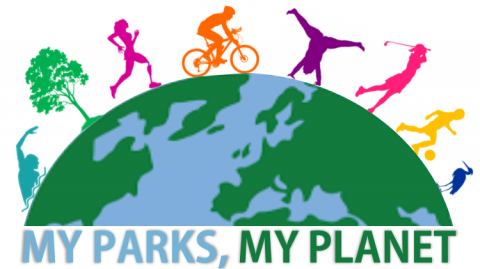 The Fairfax County Park Authority and the Fairfax County Park Foundation celebrated Earth Day with a virtual poetry showcase recognizing the winners of the 2020 Fairfax Parks student poetry contest.
A record 150 students in grades K-8 entered the annual contest presented by the Fairfax County Park Authority and the Fairfax County Park Foundation. This year's theme of "My Parks, My Planet" celebrated the 50th anniversary of Earth Day. The virtual showcase included poetry readings from the six winners, as well as photo highlights from other entries. All winning videos and poems can be viewed at the Fairfax Parks 2020 Poetry Contest website.
The showcase replaced the poetry reading that was scheduled to be held at the Earth Day Fairfax Festival at Sully Historic Site, which had been canceled. The virtual showcase provided an opportunity to share some of the wonderful poetry with a much larger audience.
"Earth Day is a fitting opportunity to celebrate our local parks and the planet through the inspiring words of these young poets," said Michael Gailliot, Vice Chair of the Fairfax County Park Foundation Board. Gailliot would have served as the emcee for the canceled poetry reading.
The winners will receive a $50 Park Authority gift card, courtesy of the Fairfax County Park Foundation. The winners in each grade category of the poetry contest are:
Grades K-2
Ali Dane of Springfield, a first-grade student at Garfield Elementary School 
Quraishi of Ashburn, a kindergarten homeschool student
Grades 3-5
Jackson Stear of Burke, a fifth-grade student at Fairview Elementary School
Sophie Yamaoka of Annandale, a fourth-grade student at Canterbury Woods Elementary School
Grades 6-8
Eleanor Kim of Fairfax, a sixth-grade student at Fairhill Elementary School
JoonWon Lee of Oakton, a sixth-grade student at Oakton Elementary School
For more information, contact the Public Information Office at parkmail@fairfaxcounty.gov.