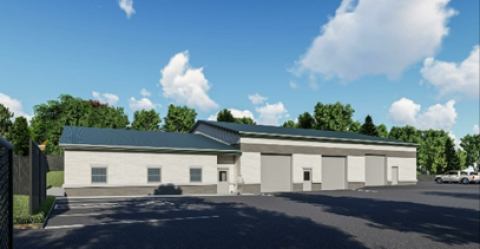 The Fairfax County Park Authority will soon begin work on the replacement of the Area 1 Maintenance Facility located at 1929 Pimmit Drive, Falls Church, Virginia.
The contractor, Cooper Building Services, LLC, will be mobilizing on site with active construction activities beginning in mid-May. This project includes demolition of three existing maintenance buildings, construction of an underground stormwater maintenance facility, construction of a new one-story 7,500-square-foot maintenance building, removal disposal, and replacement of an above-ground fuel tank, resurfacing and expansion of the parking lot to accommodate 40 vehicles, replacement of the security fence, planting of a vegetative buffer, installation of utilities, and associated site work. Active construction is anticipated to be completed by February 2021. Residents should expect occasional construction traffic entering and exiting via the park access road.
This $4.6 million project is funded by voter-approved Park Bonds and the Park Improvement Fund.
For more information, please contact the Project Manager, Heather Lynch at heather.lynch@fairfaxcounty.gov.