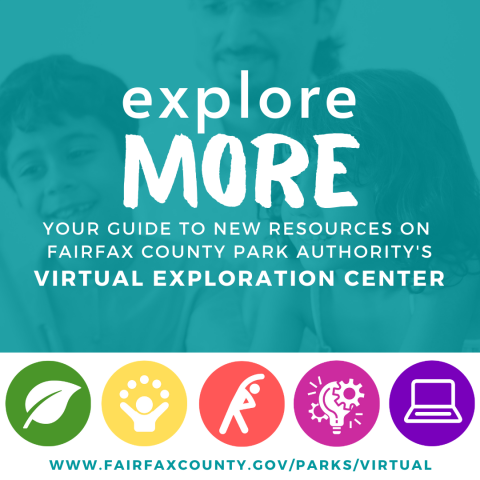 Challenge yourself to a new workout, find a unique activity for the kids and explore the beauty of Green Spring Gardens from the Park Authority's Virtual Exploration Center. The website is filled with ideas to entertain everyone in the family.
This week, pull up a chair and let a fitness instructor from Spring Hill RECenter show you how a simple piece of household furniture can help give your lower body a workout. Staying at home does not mean you have to lose your fitness edge. Just click on the fitness icon and get ready to tone and strengthen.
Planning a visit to Colvin Run Mill? Print out a copy of the Mini-Miller Must Sees Independent Tour to keep the kids engaged as you walk around the property. The activity book is designed for children age 5 to 12 and is filled with puzzles, photos and quiz questions to challenge your little historians.
Green Spring Gardens is celebrating its 50th anniversary this year, and a visit to the park's anniversary web page will give you a glimpse of the beauty that be can found in this garden oasis in Fairfax County. Learn the background to Green Spring's historic gardens and house to make your visit more meaningful. As the year goes on, we'll be adding to the list of 50 reasons to love Green Spring in this anniversary year.
Check back regularly for updates to the Virtual Exploration Center to stay physically and mentally fit while access to park facilities is limited due to the COVID-19 pandemic.
For more information, contact the Public Information Office at 703-324-8662 or send an email to parkmail@fairfaxcounty.gov.