Exp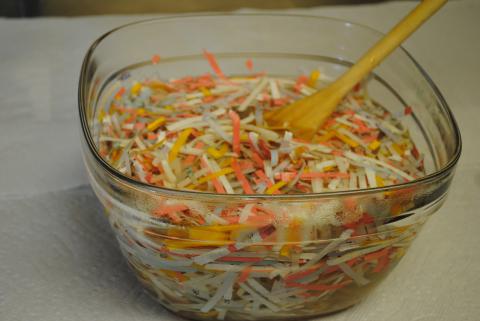 eriment with a new paper craft, challenge yourself with a picture and word game, or give your core a workout with a visit to the Park Authority's Virtual Exploration Center. Everyone's looking for something new to do these days, and the Park Authority has you covered.
This week, the Virtual Exploration Center features a craft that's fun for parents and kids. Work together to create colorful, fragrant papers with items you already have around your house. Be sure to read the instructions through to the end to see how you can use your new paper to attract butterflies.
The Park Authority's history folks have put together a unique word game that will keep you guessing. Use photo clues from items in the Park Authority's historical collections to come up with popular phrases from the past. See which generation in your household can get the most answers correct.
Staying at home doesn't mean you have to sacrifice your workouts. Join a fitness instructor from Spring Hill RECenter who will demonstrate a few simple exercises to keep your core in shape. No special equipment necessary. All you need is a little bit of floorspace.
Check back regularly for updates to the Virtual Exploration Center to stay physically and mentally fit while access to park facilities is limited due to the COVID-19 pandemic.
For more information, contact the Public Information Office at 703-324-8662 or send an email to parkmail@fairfaxcounty.gov.