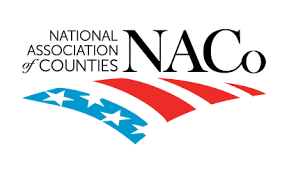 The Fairfax County Park Authority is being honored by the National Association of Counties (NACo) for an innovative program that helps to strengthen services for residents by embracing staff ideas for innovation and change. It is all about doing a better job for those who visit parks and enjoy park programs and amenities. The Park Authority has been awarded a 2020 Achievement Award in the category of County Administration and Management for its "Park Authority Idea Portal."
The Idea Portal is a virtual suggestion box that encourages staff engagement and allows those who submit ideas to track the progress of their suggestion from review through implementation. Ideas are posted to the portal for 30 days to allow comment and discussion from anyone on the Park Authority staff, and the ideas are then passed along to the agency's leadership team for review and possible implementation. Staff who submit ideas are invited to explain and advocate for idea submissions before a decision is made.
Already, the portal ideas are helping the Park Authority streamline and innovate. Ideas have run the gamut from staff name tags to solar panels, and they have covered subjects ranging from business and financial process, to workforce and customer enhancement, cost savings and revenue generation, to new programs and services. The portal was designed in part to improve communication within the Park Authority, and it has had the added benefit of improving operations and morale, cutting costs, and increasing environmental sustainability, as well as enhancing services for Park Authority visitors. To date, 16 ideas have been adopted, with several more in development or under consideration.
Started in 1970, NACo's annual Achievement Awards program is designed to recognize county government innovations. Each nomination is judged on its own merits and not against other applications received.
For more information, contact the Public Information Office at 703-324-8662 or send an email to parkmail@fairfaxcounty.gov.