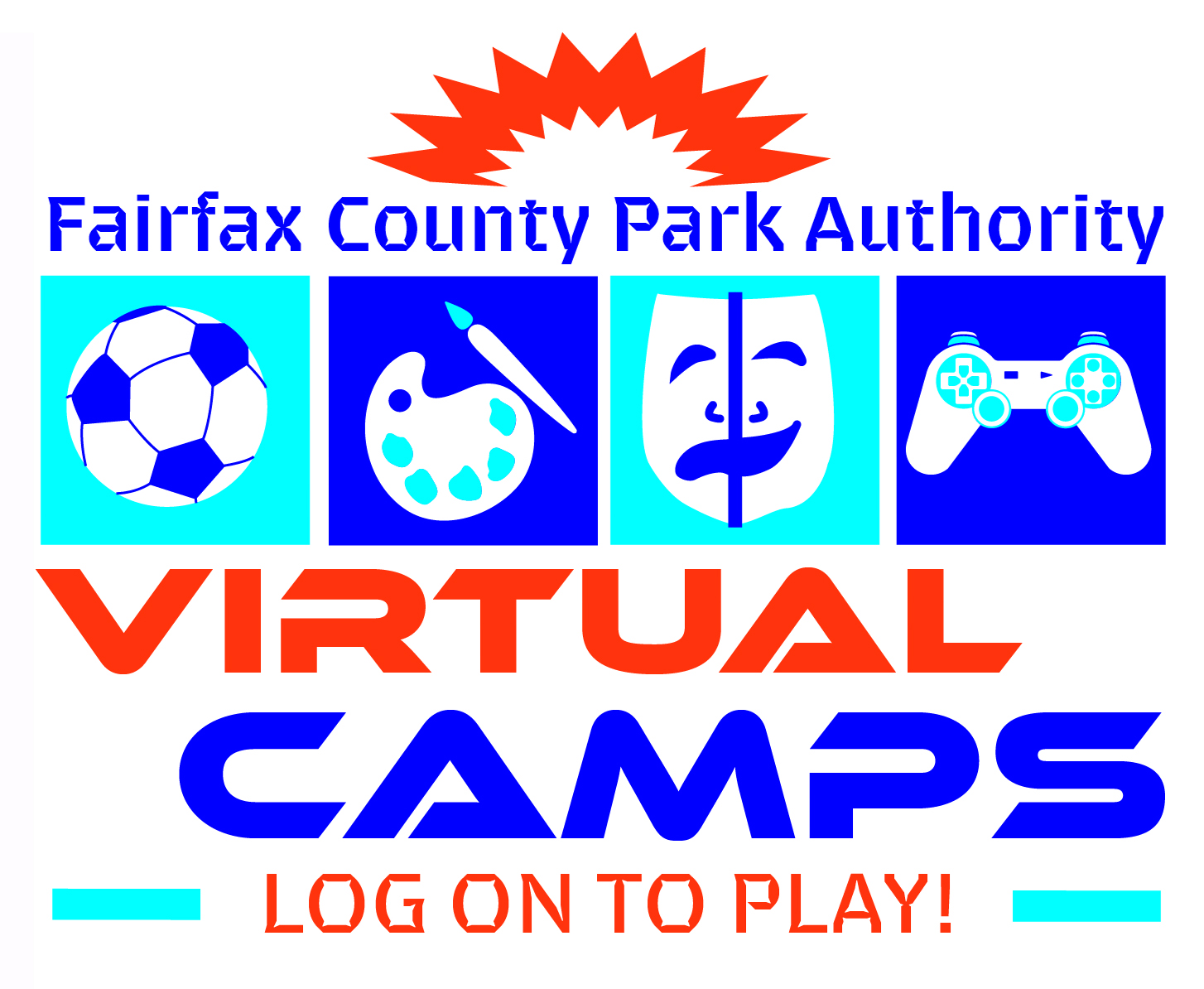 It's already a summer like no other. While the Park Authority's usual summer camps at RECenters, nature centers and local parks and schools cannot be held in-person this summer due to COVID-19, kids can still enjoy a great summer of fun and learning with all new virtual camps.
The Park Authority has partnered with dozens of camp providers to offer more than 375 online summer day camp options for children ages 3 to 17. Morning and afternoon sessions and early evening programs provide flexible alternatives around busy family schedules.
"Virtual summer camps are new, but many of our partners have been teaching online for years," according to John Berlin, Program Branch Manager for the Park Authority. "These camps are provided by the same trusted businesses that have been leading Park Authority summer camps for years." In addition, Park Authority staff will offer select online nature and science programs.
Choose from a variety of online programs not just in STEM, but art, music, drama, sports, chess, cooking and business. Virtual camps include e-Sports and Fortnite Camps (Xbox), Make a Musical, Dinosaurs and Ancient Worlds at Home, Virtual Hoops, Intellectual Athlete, Aspiring Fashionistas, Junior CEOs, Martian Garden, Video Game Design, Virtual Robotics, Cupcake Wars, Minecraft, Guitar and Ukulele Mini Camps, chess, Camp Adventure, Pet Camp, Native American Virtual Camp, Science & Nature Explore from Home, Cartoon Creations and International Soccer.
Camps may be live and interactive between the instructor and campers, or they may be pre-recorded sessions that participants can access on their own schedule. Once registered, camp providers will email instructions on how to login and other vital information. We urge you to register early.
Virtual camps are a great way to try something new without a big financial or time commitment. Camps usually meet for one week, but often only for one to three hours per day. Longer programs have a lunch break and screen breaks between sessions. Unlike traditional summer camps at a single location, virtual camps may have children from across the region or across the country enrolled in the same class. Fees range from as little as $60 a week to over $300 for full-day programs.
With a focus on industry standards in children's online safety and privacy protection, our virtual camp providers maintain the same high standards of their traditional camps. Each camp provider agrees to comply with the Federal Trade Commission (FTC) Children's Online Privacy Protection Rule (COPPA), and staff instructing children online undergo the same background checks of our usual summer camps.
Registration is now open for virtual summer camps. To register, search for category of activity: camps in Parktakes online.
More information about virtual summer camps can be found on the Park Authority's camps web page or call the registration hotline at 703-222-4664 Monday through Friday 9 a.m. to 4 p.m.