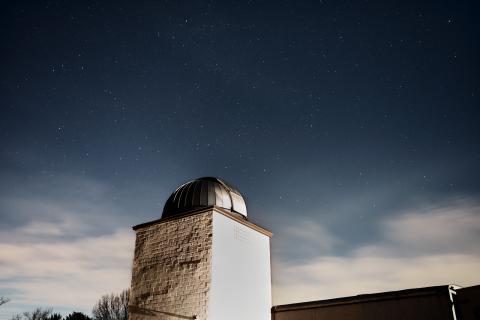 The Fairfax County Park Authority Board has approved a reallocation of funds to continue the Mastenbrook Volunteer Matching Fund Grant Program and has also approved grants for projects at Frying Pan Farm Park and Observatory Park at The Turner Farm. Action came at the Board's virtual meeting on Wednesday, June 24, 2020.
Since 2002, the Mastenbrook Grant Program has awarded approximately $1.8 million in matching grants for 192 projects valued at more than $12.5 million. Grants ranging from a few hundred dollars to the maximum of $20,000 have funded such projects as trail improvements, construction of gazebos and shelters, and athletic field improvements. The Board voted to reallocate $150,000 from the agency's bond premium to fund the popular Mastenbrook program through April 2021.
At its meeting, the Board also voted to approve two new Mastenbrook grants.
Board members approved a $20,000 grant request from the Friends of Frying Pan Farm Park to help fund improvements at the park. The project includes 2,000 linear feet of new fencing, a 20 x 20-foot shade structure for large animals and paving of the parking area near the carousel. Friends group members noted these improvements are needed because existing fencing is in poor condition and poses safety concerns, sun protection is needed in the pasture area used by the cattle, and a paved parking lot would increase the amount of available parking and alleviate an ongoing problem with gravel washouts after rainstorms. The $49,000 project will be funded by the Friends of Frying Pan, the Mastenbrook grant, and an additional $9,000 in Facilities Maintenance funds.
The Board also voted in favor of a $1,700 matching fund grant requested by the Analemma Society. Funds will be used for the purchase, installation, and operator training costs for an adjustable-height pier for one of the observatory telescopes at Turner Farm. The motorized pier will allow the mounted telescope to be raised and lowered for easier use by the children and adults who attend programs and viewing sessions at the park. It will alleviate the need for step stools and awkward body positioning to use the telescopes. The total project budget is $3,400.
For more information, contact the Public Information Office at 703-324-8662, or send an email to parkmail@fairfaxcounty.gov.