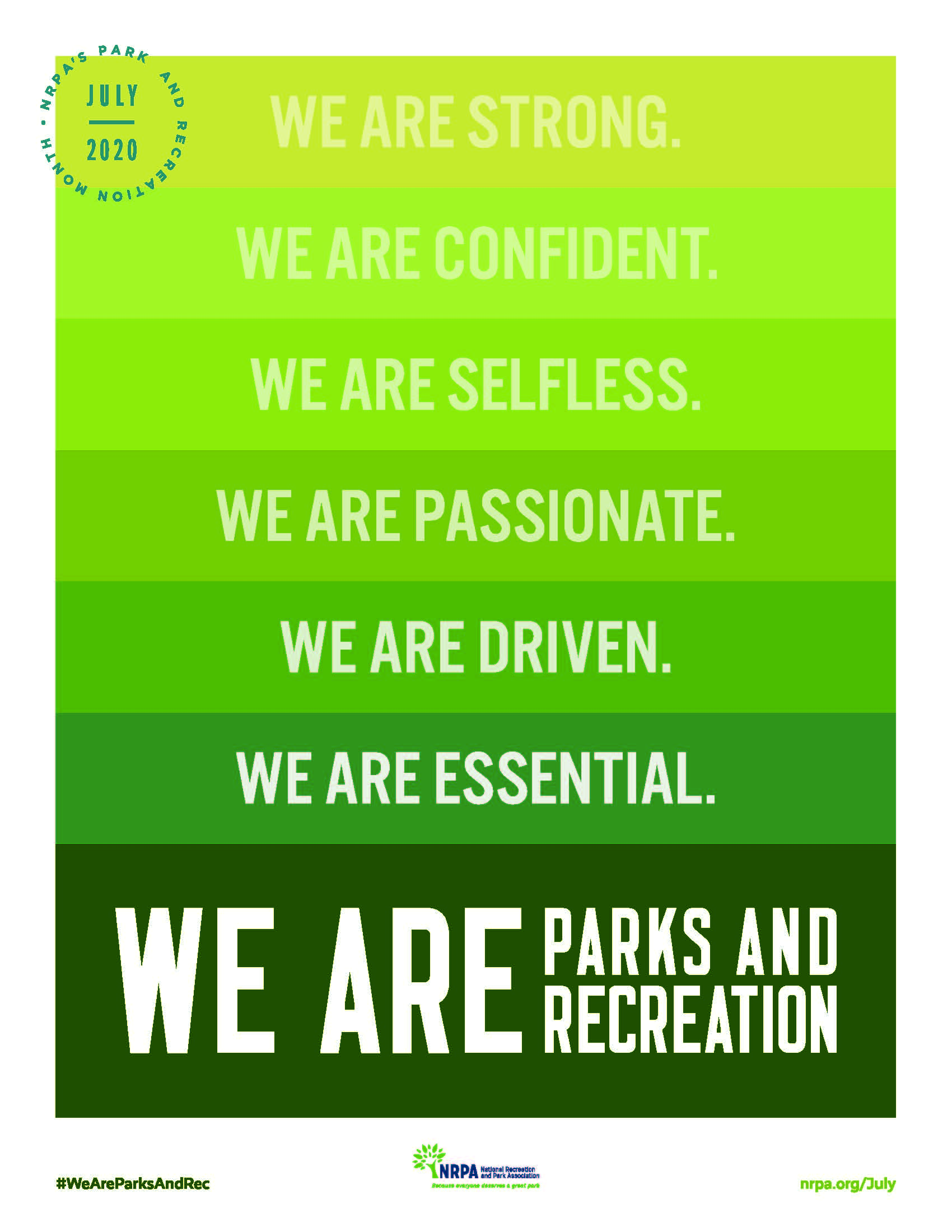 July is Park and Recreation Month around the nation, and this year's theme from the National Park and Recreation Association is "We Are Parks and Recreation."
In keeping with the theme, this month the Fairfax County Park Authority will be shining a spotlight on some of the many staff members who provide vital services in our community and deserve credit for helping the agency earn its Gold Medal status. We will be saluting these valuable workers on our social media sites – Facebook, Twitter and Instagram – as the Park Authority celebrates its 70th anniversary in 2020.
In Fairfax County, the Park Authority manages 427 parks, nine RECenters, eight golf courses, more than 300 miles of trails, nature centers, historic sites, and a working farm. These parks benefit the community in many ways, from promoting health and fitness, to preserving and protecting natural and cultural resources, to generating economic activity and enhancing property values.
As our county grappled this year with the shutdowns caused by COVID-19, park trails provided a respite to visitors searching for a safe way to enjoy the outdoors. With pandemic restrictions easing, park facilities are reopening to provide camp experiences, family programs, fitness workouts and a host of classes on nature, history and the arts. Find them in Parktakes Online. In addition, the agency has instituted a new online reservation system to help eliminate lines and enhance the safety of activities such as train and carousel rides, mini-golf and boat rentals. Search for amusements and book online on the Popular Activities page.
Join us in celebrating throughout the month by sharing your park and recreation story using the hashtag #WeAreParksAndRec.
For more information, contact the Public Information Office at 703-324-8662 or send an email to parkmail@fairfaxcounty.gov.