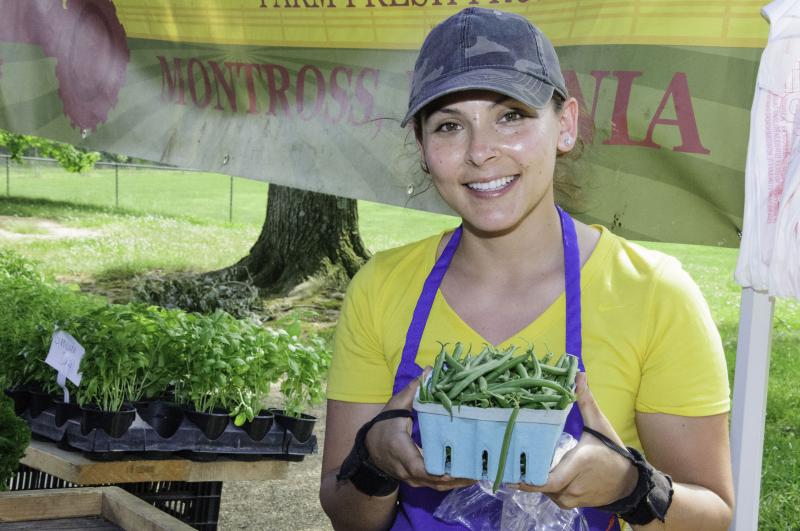 The Fairfax County Park Authority has two job openings at Green Spring Gardens for applicants with a passion for farmers markets and public gardens.
Green Spring is currently accepting applications for a Farmers Market Coordinator to coordinate the operation of 10 seasonal farmers markets throughout Fairfax County and oversee special events, such as Farmers Market Week and Fall Harvest Days. The Farmers Market Coordinator recruits vendors, hosts meetings about the market program, processes applications, and coordinates the vendor selection process. Other duties include maintaining administrative records for the program, monitoring the markets for compliance with market rules, and assisting with the recruitment, training and management of the volunteer Market Managers.
Green Spring is also seeking a Marketing and Outreach Coordinator to assist with the park's communications, event planning and administrative duties. Duties would include generating a monthly e-newsletter, creating promotional flyers and informational boards, assisting with a farmers market marketing plan, and creating and implementing social media marketing strategies on Instagram. The Marketing and Outreach Coordinator also assists in planning and organizing vendor and market manager meetings, collecting and organizing vendor payments and documents, and helping to recruit, train and manage market volunteers.
Both positions are approximately 30 hours per week with weekend and occasional evening work requirements. Employees would be eligible for limited benefits. Find details at Green Spring Gardens.
To apply: Contact Pamela Smith, Community Horticulture Coordinator, Green Spring Gardens at 703-642-0128. Submit resumes by email to pamela.smith2@fairfaxcounty.gov.
Green Spring Gardens is located at 4603 Green Spring Rd., Alexandria, VA. For more information about the park, call 703-642-5173 or visit Green Spring Gardens.