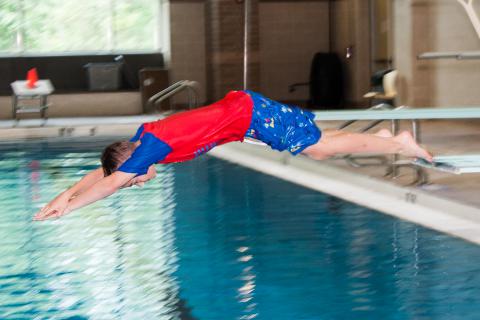 With the continued opening of RECenters at a modified pace, Fairfax County Park Authority (FCPA) is pleased to announce the return of our Learn to Swim classes starting Aug. 1, 2020.
Lee District, Oak Marr, and Spring Hill RECenters will be offering an abbreviated summer schedule with all classes taking place on Saturday's through August.
As the main provider of swim lesson's in Fairfax County, FCPA understands the need to resume this vital service to our residents.
Our commitment to providing a safe and enjoyable learning environment will continue with the necessary modifications made to our traditional class offerings.
A few of these modifications are:
Smaller class sizes
Fewer class offerings to cut down on crowding
All swim instructors wearing personal protective equipment
Changing class structure to allow for social distancing
Learn to Swim Classes are available for children ages six months to 12 years of age and will run on Saturdays from 9 a.m. until noon.
For more information or for registration assistance contact the registration line at 703-222-4664, or send us an email at parkmail@fairfaxcounty.gov.