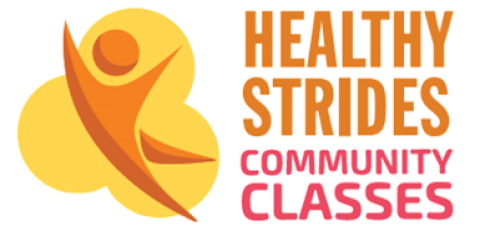 Your favorite Park Authority group fitness classes with your favorite fitness instructors will be holding virtual classes beginning on Aug. 3, 2020. The Fairfax County Park Authority is launching Healthy Strides Community Classes on virtual platforms, such as Zoom and Microsoft Teams.  These classes are free and open to the public. With 20 virtual classes to choose from, you will be able to find a format to move your way, from Tai Chi to Tabata.
This unique initiative is supported in part by the Move Your WaySM campaign, which aims to help people live healthier lives through increased physical activity. Move Your WaySM is the promotional campaign for the second edition of the "Physical Activity Guidelines for Americans."  For resources and tools, visit Move Your WaySM.   
FCPA Wellness Coordinator Liz Ittner said, "The Healthy Strides Community Classes are our effort to get our community moving again. We're incredibly happy to be providing a way for participants to be active with us again – to feel the energy of being in a group setting, while staying a 100% safe at home." 
Class offerings, as well as the links to join each class, can be found by visiting the Healthy Strides webpage. Schedules are subject to change and will be updated online as needed. 
For more information on the program, visit Healthy Strides. Healthy Strides is supported by several community partners including the Fairfax County Park Foundation, Inova, Cigna, Giant, Virginia Pediatric Group, Wheat's Landscaping, Valis Family Golf Learning Center and Glory Days Grill. 
Move Your Way is a service mark of the U.S. Department of Health and Human Services. Used with permission. Participation by Fairfax County Park Authority does not imply endorsement by HHS/ODPHP.