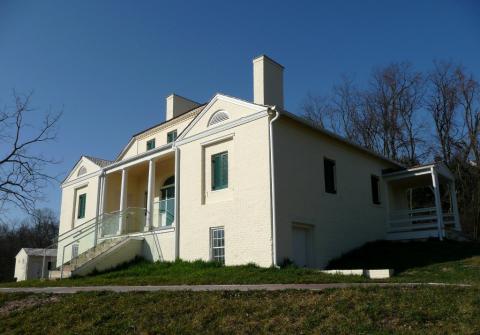 The Fairfax County Park Authority's historic sites will begin programming once again, bringing the magic of local history outside, inside and virtually with a focus on family tours, safety and limited indoor access. Bring your family group to Colvin Run Mill, Historic Huntley or Sully Historic Site for a personal trip to the past. Reservations are required for all programs, and ticket sales are underway.
Colvin Run Mill will run tours Thursday through Sunday beginning Aug. 20, 2020. Check the Colvin Run Mill tour website for available tour times.
Tours will be offered at Historic Huntley Saturdays at 10:30 a.m. and again at noon. Check the Historic Huntley tour website for availability.
Sully Historic Site will host tours of its historic house Thursday through Sunday from 11 a.m. to 4 p.m. Check the Sully Historic Site tour website for more information on available times.
Reservations are required for all tours, and tickets may be purchased through the Popular Activities web page. Tours will be limited to those in your family or your assembled group up to nine people.
Guests will be greeted outdoors at each of the sites. All visitors age 2 and older will be required to wear masks inside the historic sites. There will be temperature checks, and visitors will be asked to follow social distancing guidelines.
For more information, contact the Public Information Office at 703-324-8662 or at parkmail@fairfaxcounty.gov.