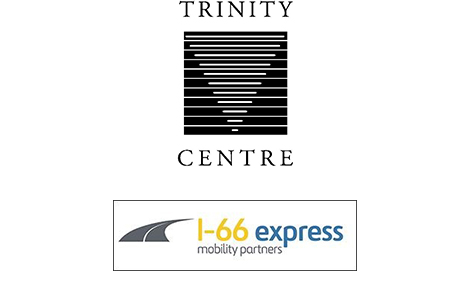 Trinity Centre and 1-66 Express Mobility Partners are being honored with a 2020 Eakin Philanthropy Award for their commitment to co-sponsor the Park Authority's Starlight Cinema Summer Entertainment Series. Each will receive the Fairfax County Park Foundation award in the Builder or Developer category at a virtual ceremony in November.
This partnership has contributed $170,300 to the popular drive-in movie series. Their donations fund the movie rental fees, technical support and projectors, restrooms, cleaning services and Starlight Cinema signage. Trinity Centre has supported Starlight Cinema and the Park Foundation since 2005, with total monetary donations of $115,300. In addition to its financial support, Trinity Centre also provides the venue, conveniently located between Interstate 66 and Routes 28 and 29 for the movie presentations at no cost to the Park Authority.
Since just 2019, 1-66 Express Mobility Partners has been a significant supporter, donating an expected $55,000 to help continue the family-oriented movie series through 2021. This important community partner is investing in Fairfax County today to keep us moving forward into the future through the "Transform 66 Outside the Beltway" mega-project. Long-term benefits of this multi-year effort include 18 miles of shared use trails for bicycles and pedestrians to connect the widely used existing trail network in Fairfax County.
The FCPF is a charitable organization that supports the Fairfax County Park Authority. Its Eakin Philanthropy Award, established in 2009, is named in honor of the Eakin family, donors of the first parcels of parkland to the Park Authority more than 50 years ago. The annual award recognizes individuals and organizations whose financial or in-kind contributions have significantly enhanced Fairfax County parks through the Foundation. The impact of Eakin awardee-supported projects have long-term benefit to the community, and visionary contributions create new programs or facilities and provide a creative approach to addressing community needs.
To learn more about the Fairfax County Park Foundation, contact 703-324-8581, or visit the Fairfax County Park Foundation website.
For more information, contact the Public Information Office at 703-324-8662, or at parkmail@fairfaxcounty.gov.