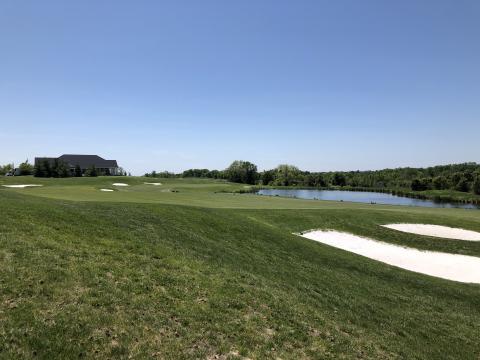 For the fourth consecutive year Laurel Hill Golf Club has been named one of Golfweek Magazine's "Best Public Courses You Can Play" in Virginia. Laurel Hill is the Fairfax County Park Authority's premier daily-fee course, featuring a beautiful 18-hole course, full practice range and greens, and full-service pro shop and restaurant. It joins the company of top-rated Virginia courses, such as the Omni Homestead Resort and Golden Horseshoe.
Courses are evaluated on 10 criteria, as well as given an overall rating. Courses are then ranked against other courses in their state to produce the final rankings. Criteria includes course design, variety and memorability of holes, landscape, greens, and overall experience. Accolades can be attributed in large measure to the design of the course, courtesy of renowned golf architect Bill Love.
Laurel Hill is situated on 250 acres of land once home to the Lorton Reformatory, and has proven to be a top-ranked municipal course. The design preserved existing features of the land and let its natural beauty dictate the character and challenge of the golf course. Tipping out at 7,100 yards, this course demands excellent shot control and club selection, with each hole being a memorable and mesmerizing work of art.
Laurel Hill hosted the U.S. Amateur Public Links Championship in 2013, one of the U.S. Golf Association's oldest tournaments that is always held on public golf courses and open only to players who do not belong to private country clubs. Laurel Hill also recently hosted the Middle Atlantic Golf Association's Amateur Championship and Virginia State Golf Association's Women's Amateur Championship.
For more information on Golfweek Magazine's ranking, visit Golfweek.
Laurel Hill Golf Club is located at 8701 Laurel Hill Crest Drive, Lorton Virginia, and is operated by the Fairfax County Park Authority. For information, visit the Laurel Hill Golf Club website.