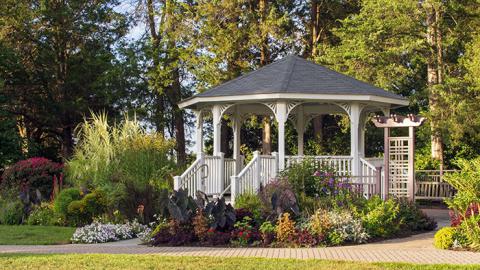 This September Green Spring Gardens will once again offer garden-related programming sure to entice gardeners, those who appreciate beautiful things and people with a passion for history. Programming will be held inside and outside, as well as virtually; and the Horticulture Center, which has been closed due to the COVID-19 pandemic, will reopen only for scheduled programs.
Green Spring's Historic House also will reopen only for scheduled programs with a limited capacity. In addition, staff has developed a new opportunity for guests to "Visit with Green Spring's Historian" as a program by request. For more information, contact 703-941-7987 or email Deborah.Waugh@fairfaxcounty.gov.
Discover in-person programs and virtual offerings on Green Spring's events web page.
The Garden Gate Plant Shop at Green Spring will remain open on Tuesdays and Thursdays from 10 a.m. to 1 p.m. for in-person shopping with no reservation required. Shoppers are asked to adhere to social distancing guidelines and wear a mask. Curbside pickup for advance phone orders is still available on Wednesdays and Fridays. View plant availability lists and photos on the Green Spring Gardens website.
Green Spring Gardens is located at 4603 Green Spring Road, Alexandria, Virginia. For more information, call 703-642-5173 or visit Green Spring Gardens. 
For more information, contact the Public Information Office at 703-324-8662 or at parkmail@fairfaxcounty.gov.