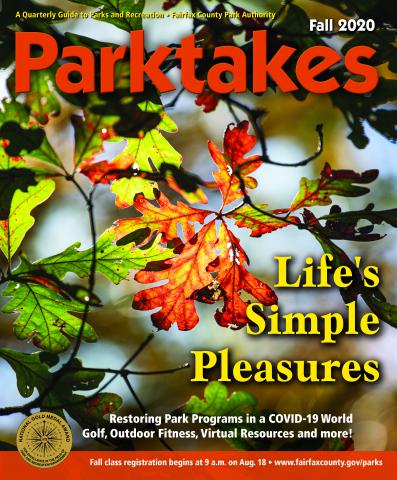 Now that school has begun, it's time to plan some fun by getting active. The Park Authority is offering a flash sale on fall classes. Register starting this Friday, Sept. 11, 2020 through Sunday, Sept. 20, 2020 and save $8 on any program costing $45 or more.
Outdoor, indoor and virtual programming options are available in a wide range of interest areas, including fitness, swimming, nature, fine arts, and golf. Browse the listings now via Parktakes online. Extra classes are available on Mondays along with other regularly scheduled programs throughout the week.
All classes will be conducted according to Health Department and Centers for Disease Control and Prevention safety guidelines. Now that facilities are open again, customers are recognizing the extra safety precautions being taken. One customer noted, "I like the clear signage, the sanitizing products on hand to clean everything, and knowing that on the hour it is cleaned by staff."
For more information, call 703-222-4664, or send an email to parkmail@fairfaxcounty.gov.