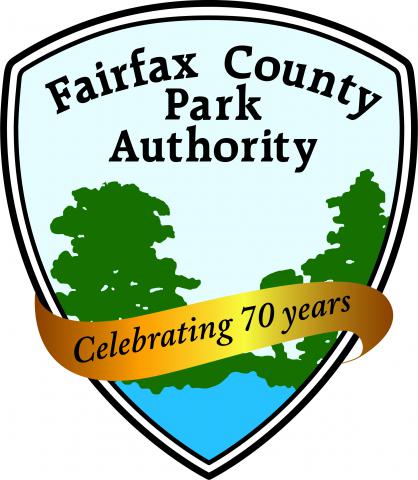 This year marks the 70th anniversary of the Fairfax County Park Authority, and activities are planned from now through next June to mark our 70 Years of Excellence.
On Dec. 6, 1950, the Fairfax County Board of Supervisors created the Fairfax County Park Authority, giving it the authority to make decisions concerning land acquisition, park development and operations in the county. Over the past seven decades, the park system has grown from a mere 14 acres to more than 23,500 acres of land that are home to 427 parks. The Park Authority now manages nine RECenters, nature centers, historic properties, golf courses and athletic fields throughout the Fairfax County.
To celebrate, the public is invited to share their park memories and photos with us for a virtual photo album. A set of 20 virtual backgrounds is now available so you can join your next video call from your favorite park. Join us in December for a day of free online yoga and fitness classes with 70s themes. The annual student poetry contest in the spring will focus on the 70 Years of Excellence theme, as well. More Fairfax County Park Foundation-sponsored activities and programs will be announced throughout the year including anniversary-themed blogs, special promotions, anniversary golf programs and an interactive timeline celebrating 70 years of excellence in the parks. Look for our posters at Park Authority sites that help mark this special occasion.
Follow the Park Authority on Facebook, Twitter and Instagram for updates throughout the year on all the systemwide special programming. Find anniversary information online at the 70 Years of Excellence page.
For more information, contact the Public Information Office at 703-324-8662 or at parkmail@fairfaxcounty.gov.