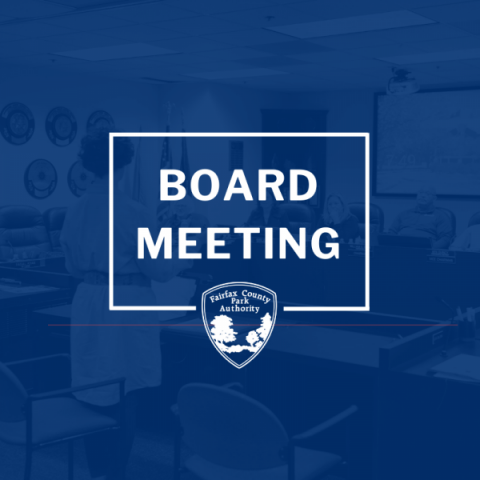 The Fairfax County Park Authority Board (PAB) is scheduled to meet on Wednesday, Sept. 23, 2020 at 5 p.m. Due to the COVID-19 state of emergency, this is a virtual meeting. You can watch the meeting at https://publicinput.com/A687, or listen by calling 855-925-2801 and entering the access code: 8081.
The Board will recess for closed session during the meeting and will return to take action.
If you wish to provide comments, you can do so by emailing them to parkmail@fairfaxcounty.gov. Please note PUBLIC COMMENT FOR THE PAB in the subject line to better identify the emails. You may also send written comments to 12055 Government Center Parkway, Suite 927, Fairfax, VA 22035; or contact the Public Information Office at 703-324-8662.
The final PAB agenda will be posted online, along with the Board items, at the Park Authority's Board meetings site.
Please send an email to parkmail@fairfaxcounty.gov, or call 703-324-8662 if you have any questions or need additional information.