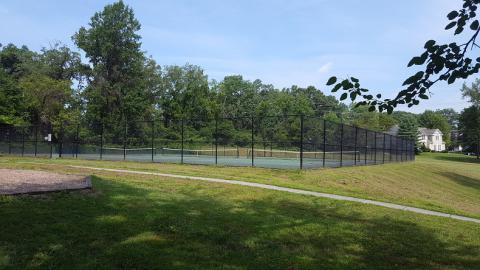 The Fairfax County Park Authority will soon begin the Roundtree Park Tennis Court Repair project. Work will start on or about Sept. 23, 2020 and continue for approximately six weeks.
Project contractors, American Tennis, will be mobilizing on site, and work will get underway next week. The courts will be closed during construction. The renovation work will include fence removal and replacement, net post footer replacements, mill and overlay of the asphalt surface, followed by color coating, lining and new nets.
We anticipate project completion by Nov. 1, 2020, weather permitting. American Tennis will utilize the grassy area between the courts and the asphalt trail adjacent to Annandale Road for staging. It is not uncommon to see the closed courts sitting dormant at times. This could be due to wet court conditions or to allow for curing time for applied color coating.
For more information contact Karen Kressin at 571-789-6697, or via email at Karen.kressin@fairfaxcounty.gov.