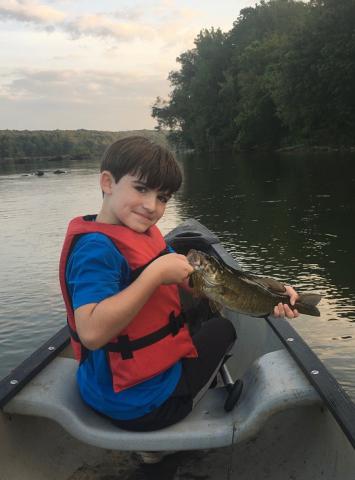 The Fairfax County Park Authority wants to reel you in with its new website dedicated to fishing in and around the county.
Anglers can consult FCPA's fishing website for weekly fishing reports, and new articles related to fishing will be posted every two weeks. The website contains tips to help you get the most from your day of fishing and a bragging board to let you share photos of your catch of the day.
The fishing website provides information on the best places to fish in and around Fairfax County and a calendar with fishing-related events. In addition, there are photos and information to help you identify local fish.
Folks seeking additional information can submit their queries to the Question/Answer Board by emailing the Park Authority's Dan Grulke at dan.grulke@fairfaxcounty.gov.
For more information, contact the Public Information Office at 703-324-8662, or send an email to parkmail@fairfaxcounty.gov.