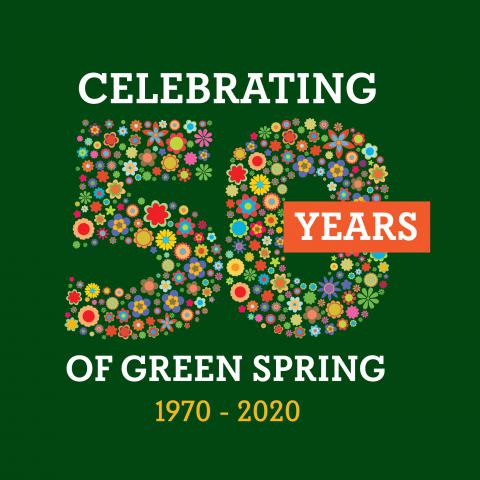 This month, Green Spring Gardens is celebrating 50 years as one of the Fairfax County Park Authority's premier destinations, and there are several ways you can join the fun.
The gardens themselves are open to visitors daily for no charge. Stop by to see what's blooming, visit the Children's Garden or stroll wooded pathways through the park. Green Spring Gardens is located at 4603 Green Spring Road in Alexandria, Virginia.
Click on the "On Your Own" link at Green Spring Gardens' website to get a list of things to see and do, such as a scavenger hunt guide, a park video and more.
Add a touch of history to your day with the new "Visit with the Historian" program. Step into the 1784 Historic House with Green Spring's historian, who will share the fascinating origins of the site, the intriguing people who lived here, and how Green Spring Gardens evolved into the community treasure it is today. Your 45-minute private visit will include time to view informational videos and a historic photo exhibit. The cost is $20 for one or two adults; $10 for each additional person up to seven. Please call 703-941-7987 to schedule.
You can also find information on other programs and teas at Green Spring by visiting the Historic Programs and Teas website.
Check out #GreenSpring50 on social media to find the series "50 Reasons to Love Green Spring." The Park Authority's Instagram page and the Friends of Green Spring Gardens Facebook page highlight a new "reason to love GSG" each week.
While the in-person celebration of this golden anniversary has been postponed until 2021 because of COVID-19 health considerations, you can celebrate virtually with Green Spring at any time by visiting the Green Spring's 50th Anniversary web page.