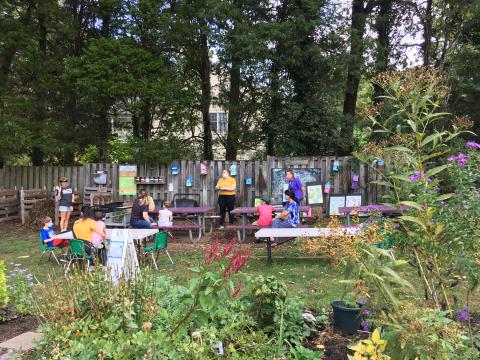 The Fairfax County Park Authority is offering a new series that allows families to enjoy personalized tours and programs on a date and time that work best for them.
Whether your interest is in wildlife, history, learning outdoor skills such as fishing, or enjoying local wildflowers, plants and gardening, the Park Authority can design a tour to fit your needs. "In-Person Programs by Request" can be arranged for families, school and homeschool groups, scouts and other groups of limited size. These exclusive, in-person, outdoor programs offer a flexible schedule and are led by local experts.
In addition, parents can help supplement their children's online learning by requesting park programs designed to satisfy Virginia Standards of Learning requirements. In an exclusive park setting, parents and children can explore with park naturalists, ask questions, share experiences, and chat about nature interests to enhance the online curriculum.
These Programs by Request can be found at parks throughout the county, including: Burke Lake Park, Colvin Run Mill Historic Site, Ellanor C. Lawrence Park, Frying Pan Farm Park, Green Spring Gardens, Hidden Oaks Nature Center, Hidden Pond Nature Center, Huntley Meadows, Lake Accotink Park, Lake Fairfax Park, Riverbend Park and Sully Historic Site.
Visit the by-request website to explore the options and book a private family or group experience. The page also has links to information for booking specialized groups, such as scout troops and private and home school groups.
Take advantage of the beautiful fall weather and spend time in nature in a new and special way by registering for an In-Person Program by Request. When the weather turns cold, remember that the Park Authority offers virtual programs by request, too, at the Virtual Exploration Center.
For more information, contact the Public Information Office at 703-324-8662, or send an email to parkmail@fairfaxcounty.gov.