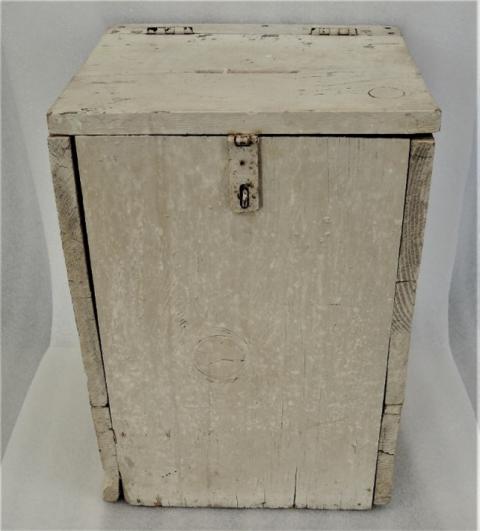 There was a time when there were no secret ballots in Virginia, when people might vote in a neighbor's home, and when a game of croquet might be served up along with a ballot.
Visit artiFACTS this month and discover the story of an old-fashioned ballot box. How and where the box was used provide insight in the dramatic ways the voting process has changed in America. Go to the Park Authority's artiFACTS website and learn how people used to cast their vote.
Each month, artiFACTS highlights an item from the Park Authority's vast collection of historic treasures. The collection includes more than 5,000 objects, such as quilts, chairs, baskets, machines, and clothing; thousands of archival items, such as photographs, letters, maps, and other documents; and upwards of 3 million artifacts that include archaeological finds, such as spear points and pottery. From glass fragments, to clothing to furniture, the items tell the story of our region's past.
For more information about the Park Authority's Museum Collections, contact Heritage Resource Specialist Megan Leining at 703-631-1429 or at megan.leining@fairfaxcounty.gov.