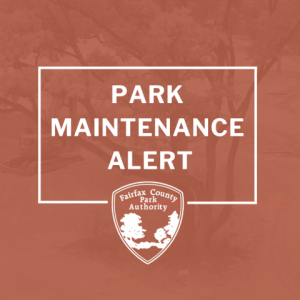 Construction work related to stormwater improvements at Difficult Run Stream Valley Park is set to begin. Fairfax County Maintenance and Stormwater Management Division have contracted with HGS, LLC a RES Company for the Miller Road Outfall Restoration project, which will start in early November 2020. The project area is located northwest of the Miller Road and Miller Heights Road intersection in the Park Authority's Difficult Run Stream Valley Park within the Providence District.
This is a maintenance project that will restore a degraded outfall channel using natural stream design techniques. The contractor will be mobilizing shortly, and construction traffic will be entering and exiting the project area via an existing trail connection to the Gerry Connolly Cross County Trail off Miller Heights Road. The park will remain open for the duration of this project; however, for safety reasons, the trail connection to the GCCCT will be closed until the project is complete. Active construction is anticipated to be completed by January 2021.
For more information please contact Jack Merrit, P.E, in the Department of Public Works and Environmental Services – Maintenance and Stormwater Management Division at 703-877-2871.