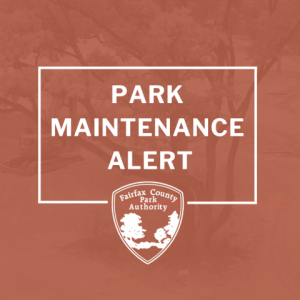 The Fairfax County Park Authority will soon begin repaving the parking lot on the field side of Ellanor C. Lawrence Park.
The project contractor, Finley Asphalt, is expected to begin work on or about Monday, Nov. 16, 2020. Weather permitting, the work is anticipated to be complete by early December. About half of the spaces in the parking lot will remain open to the public throughout the repaving project, and no weekend work is anticipated. The total project cost is approximately $445,000.
For more information, contact project manager Melissa Emory at 703-324-8752, or via email at Melissa.emory@fairfaxcounty.gov.