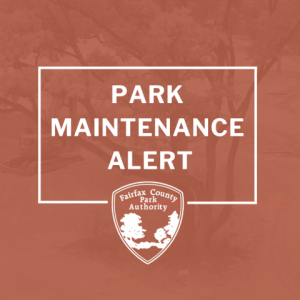 The Fairfax County Park Authority will soon begin work on the Lake Accotink Park Trail repair project. The work will take place along the trail section from the Danbury Forest Drive entrance to the dam spillway. The work will include milling existing asphalt trail, overlaying existing asphalt trail with new asphalt, adding stone and grading the rough gravel sections, and shoulder restoration.
The contractor, Tibbs Paving, will mobilize on or about Nov. 16, 2020, with active repair activities beginning on or shortly after mobilization -- weather permitting. The paving operations are expected to take approximately 21 days to complete.
During the renovation, the trail will generally remain open. However, there will be significant disruptions to users as the crews are working. Tibbs will route trail users around the work area when possible, but at times, users may be asked to stop temporarily while work is progressing.
For more information, please contact Construction Maintenance Project Manager Karen Kressin at 571-789-6697, or e-mail Karen.devor@fairfaxcounty.gov.