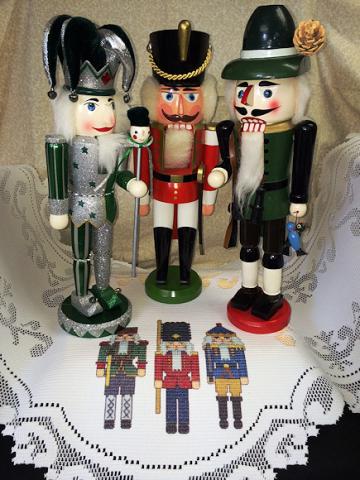 Did you ever wonder where the craze for collecting nutcracker dolls came from? Nutcrackers have a fascinating history, and they can be found in many parts of the world.
During the "Age of Elegance" private tour of the 1794 house, not only will you learn about how Christmas was celebrated by the families who lived in the historic home, you can also catch a glimpse of the display case featuring nutcrackers and learn more about their history.
Safe, walk-through private tours are offered from Dec. 3, 2020 until Jan. 3, 2021, Thursdays through Sundays at 11 a.m., 1 p.m., and 3 p.m., with a 5 p.m. tour available on Saturday. The 3 p.m. and 5 p.m. tours include candlelight!
Each private tour session is reserved for one family group or pod. Each tour time slot is 45 minutes. At the end of your tour, take home a special wrapped treat to enjoy.
Admission is $25 for 1-2 people, $45 for 3-9 people. Guests are asked to arrive 10 minutes early to allow time for temperature checks and a short health screening questionnaire.
Register for the Age of Elegance Tour
Sully, the home of Richard Bland Lee, Northern Virginia's first congressman, will be decorated for the holiday season, including the Christmas tree trimmed according to the memories of an 1885 visitor.
Sully Historic Site is located at 3650 Historic Sully Way in Chantilly, Virginia. Please call 703-437-1794 for more information, or visit Sully Historic Site.