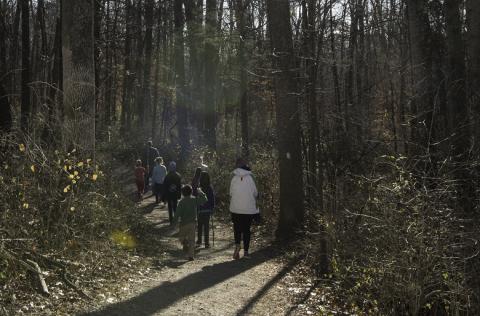 For years, campers have enjoyed the fun and excitement Park Authority winter break camps have offered while school is out. This year will be no exception with a lineup of specialty camps for children ages 5 and older. The difference is camps will be conducted with appropriate social distancing while following COVID-19-related federal, state and local guidelines to provide the best and safest camp experience for all!
Enrollment will be limited to allow for appropriate social distancing, and face coverings will be required for all camps -- except while actively playing on sport courts and fields. Increased handwashing and sanitizing will be implemented, and temperature checks and COVID-19 health screening will take place upon arrival. Children will remain in their camp groups for the entire week. But there will be no limit on fun!
Camps offer an important educational, social and emotional outlet for children. Staff look forward to seeing campers learn new skills, make new friends and let off some steam during what has been a stressful time for most of us. Children long for peer interaction even if it includes wearing a mask and social distancing. Over the break, kids can choose from a variety of camps including Hoops & More, Total Sports, JEDI Engineering, One-in-a-Million Art, Ultimate Music, Sewing, Hip Hop, Jam-ilton and many more!
For those who prefer not to come in-person to our facilities, the Park Authority also offers virtual winter break camps! Check out our online Academy of Future Space Explorers Camp or Virtual Chess Camp. Try your hand at one of our online music camps, or young actors might love the ACTion! Wonderful Witches & Wizards Theater Camp. More information can be found on our website.
For information and registration, visit Park Authority Camps, or call 703-222-4664. In the event camps are canceled for pandemic-related reasons, customers will receive a full refund to their account with no cancellation penalty.