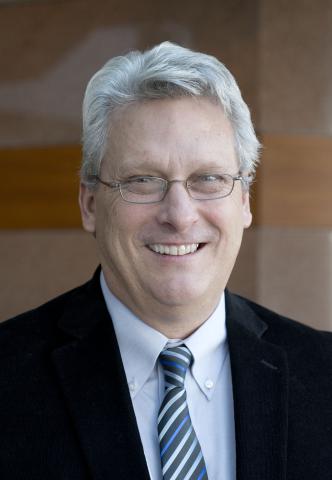 Fairfax County Park Authority (FCPA) Executive Director Kirk Kincannon announced his retirement this week, ending his tenure with the award-winning agency effective Feb. 12, 2021. Kincannon, a seasoned parks and recreation professional with four decades of national experience, including an additional 10 years with FCPA earlier in his career, cited his desire to spend more time with his family as the reason for his departure.
"This was not an easy decision and was made after significant consideration and personal reflection," Kincannon wrote in an announcement to park staff. "After 40 years of public service, which has spanned multiple agencies and given me an incredible career, I have decided to focus on my next exciting phase of life and spend an abundance of time with those I cherish the most -- my family."
During his tenure, the Park Authority thrived, serving as a role model for other park systems across the nation. Locally, his leadership was recognized in the most tangible way when the Fairfax County Board of Supervisors tapped Kincannon to serve as Acting County Executive during a five-month vacancy. Since his arrival in January 2014, FCPA has enjoyed a string of successes and enjoyed national acclaim as one of the top park systems in the nation.
Most notably, during his tenure FCPA:
Was reaccredited by the Commission for Accreditation of Park and Recreation Agencies – meeting all 151 national standards.
Adopted its first agencywide Master Plan that sets the course for the future. Also adopted the Strategic Plan for FY 2019 through 2023.
Adopted the One Fairfax ethos and began to develop and implement an agency based on creation of a more equitable park service with increased access for all.
Earned the agency's fourth Gold Medal from the National Recreation and Park Association, which recognizes outstanding park system management.
Park Authority Board Chairman Bill Bouie said of Kincannon, "The Park Authority Board chose very well when we hired Kirk. His leadership has been a driver and a major key to our success. Regardless of the circumstances, the challenges such as this pandemic, or difficult fiscal realities, or the chance to grow new opportunities, Kirk has led this agency with passion, and professionally with great understanding and insight. We wish him well in the future and will surely miss him."
Director Kincannon came to the Park Authority from Boulder, Colorado, where he served as Director of Boulder Parks and Recreation Department for approximately five years. Before that, Kincannon led recreation, parks and cultural activities for the City of Alexandria in Virginia for nearly a decade, serving as director for five years, as well as undertaking other senior leadership positions. He served as Director of Wythe County Park, Recreation and Tourism from 1995 until 2000. Before this position, Kincannon served residents of Fairfax County as Park Manager at Lake Accotink Park, in RECenters and other park facilities.
He is a graduate of Virginia Wesleyan College, and he studied at Virginia Tech and the University of North Carolina. He was named a Fellow at the American Academy of Park and Recreation, as well as a Fellow at the Urban Land Institute.
An Acting Director will be named before his departure. The Park Authority Board will begin a nationwide search for Kincannon's replacement. For more information please contact the Public Information Office at 703-475-2267.
Other accomplishments:
Successfully passed Park Bonds in 2016 and again in 2020, garnering strong voter support for funding the agency's capital improvement plan.
Positioned the agency to address community health issues, such as obesity by ensuring proximity to parks, outdoor urban spaces and trails.
A partnership with the Department of Public Works and Environmental Services' Stormwater Division resulted in completion of 21 projects and 2.6 miles of stream restoration on parkland, with a total cost of roughly $27 million. Those projects resulted in pollutant reductions of 15,000 pounds of nitrogen, 59,300 pounds of phosphorous and 640 tons of sediment in the Chesapeake Bay.
Launched the Resident Curator Program to protect historic properties.
Expanded revenue-generating facilities, including RECenters, the Water Mine, driving ranges, while adopting an aggressive energy management program to cut expenses.
In conjunction with multiple county rezoning actions, 30 acres in Tysons and 17 acres in Reston of privately maintained, publicly accessible parkland was proffered. A total of 104 acres were proffered/dedicated to the Park Authority countywide.
Enhanced community engagement and interaction with our customers with new online platforms and e-commerce opportunities, social media tools, and a renewed commitment to bringing new community voices to the park planning and governance conversation.
Worked collaboratively with the Park Foundation, resulting in more than $1 million per year in charitable donations, grants and partnerships in support of the agency.
Received accreditation from the American Alliance of Museums at five historic sites.
Acquired new parkland reaching nearly 24,000 acres systemwide, or nearly 10% of the county's landmass.
The agency garnered numerous awards for environmental work, inclusiveness, health and fitness programs, facility design, as well as a host of communication and marketing awards.
Received a Fellows recognition from the American Academy of Park and Recreation Administrators and from the Urban Land Institute of the Washington D.C. Region
Enhanced staff communication, inclusion and involvement with the creation of the Directors Advisory Council, Workforce Council and Idea Portal.
Served on the Virginia Recreation and Park Society Board and as President of the Board.