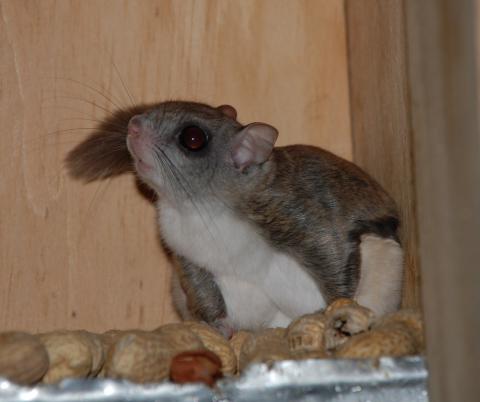 A winter's evening is the best time to learn about fairy gliders, better known as flying squirrels.
Active throughout the winter, the nocturnal cousin of the grey squirrel, raids bird feeders and can be attracted to your backyard with roosting boxes. Enjoy trying to spot these charming woodland creatures before a campfire on Saturday, Jan. 30, 2021 from either 5:30 to 6:30 p.m. or 7 to 8 p.m.
Toast marshmallows as you discover how these little squirrels soar between treetops. The campfire is for ages 4 years to adult. The fee is $7 per person. Children must be accompanied by an adult registered in the campfire. The entire program is outdoors.
Register for Flying Squirrel Campfire
Hidden Oaks Nature Center is located at 7701 Royce St. Annandale, Virginia. For more information, call 703-941-1065; or visit Hidden Oaks Nature Center.