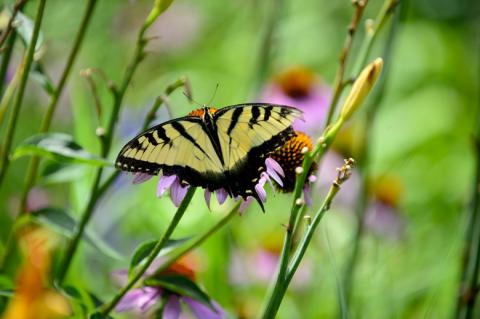 Get ready to welcome a beautiful assortment of butterflies to your garden next summer with a little help from the folks at Green Spring Gardens.
Come to the "Garden Talk-Attracting Butterflies" on Saturday, Feb. 6, 2021, and get tips on how to attract butterflies to your yard. Hear from Extension Master Gardeners on incorporating host and nectar plants, the two kinds of plants that are essential for every butterfly, and how to bring your garden to life with these colorful pollinators.
This program for adults runs from 10 to 11 a.m. The cost is $10 per person.
Register for Garden Talk--Attracting Butterflies
Green Spring Gardens is located at 4603 Green Spring Road, Alexandria, Virginia. For more information, call 703-642-5173; or visit Green Spring Gardens.