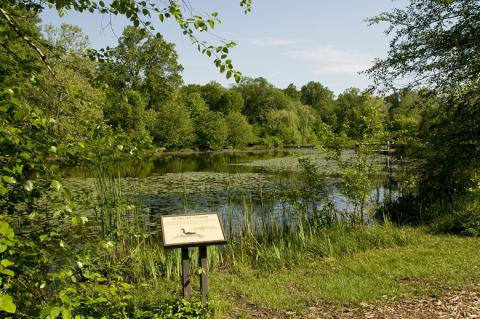 Get your family into the great outdoors with a personalized program led by a naturalist or historian at Ellanor C. Lawrence Park.
The "Family Outdoor Exploration" program lets you choose your own exploration. Investigate topics, such as Stream Life, Pond Life, Historic Ice Cream and much more. Once you register, the park will reach out to you to plan your personalized family outing.
These unique family programs are being offered on Friday, Jan. 22, 2021 from 1 to 2 p.m., and on Saturday, Jan. 30, 2021 from 3 to 4 p.m. The cost is $40 per family for a group of up to nine people age 4 to adult.
Please note that this program is entirely outdoors. There will be no bathroom facilities available.
Register for Family Outdoor Exploration
Ellanor C. Lawrence Park is located at 5040 Walney Road, Chantilly, Virginia. For more information, call 703-631-0013; or visit Ellanor C. Lawrence Park.