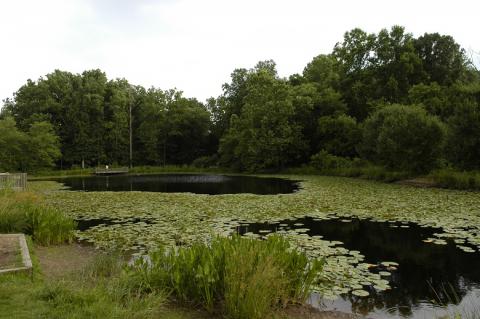 Think small and embark on a journey to find "Winter Stream Life" at Ellanor C. Lawrence Park on Sunday, Jan. 31, 2021.
Explore Walney Creek with a naturalist to meet some of the small creek critters (macroinvertebrates) that call it home. Learn why so many different types of macroinvertebrates are active in winter streams. Your naturalist will demonstrate winter collecting, and you can help pick, sort and learn to identify these magnificent critters.
This program is designed for participants age 8 to adult. It runs from 1 to 2 p.m., and the cost is $8 per person. Please dress for the weather.
Register for Winter Stream Life
Ellanor C. Lawrence Park is located at 5040 Walney Road, Chantilly, Virginia. For more information, call 703-631-0013; or visit Ellanor C. Lawrence Park.