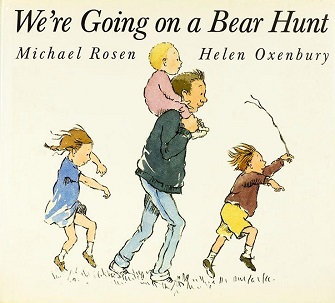 Bears may hibernate in winter, but preschoolers are always on the move! Keep your youngster busy this winter with a "Class in a Bag" that's all about bears.
Purchase one of these fun-filled, string activity bags from Cub Run RECenter and look inside to find a paperback version of "We're Going on a Bear Hunt" by Michael Rosen. The bag also contains materials to create your own map and binoculars for the hunt, recipes for Bear Toast and a Bear Puppet Snack, and several worksheets, including color by number and a paper puzzle. Add a little music to your day with the included lyrics to "Teddy Bear, Teddy Bear," "We're Going on a Bear Hunt" and "The Bear."
The cost of this Class in a Bag is $25. Contact Natalie Sandelli at Natalie.Sandelli@fairfaxcounty.gov to make arrangements pick up your bear bag.
Cub Run RECenter is located at 4630 Stonecroft Blvd., Chantilly, Virginia. For more information, call 703-817-9407; or visit Cub Run RECenter.