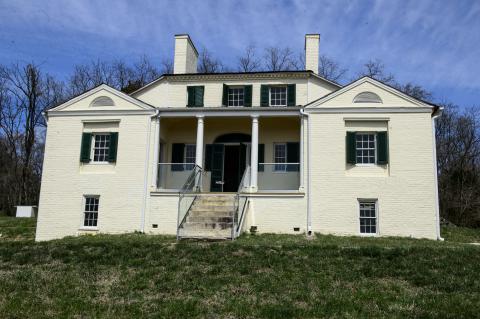 Ever wonder how architecture shapes, and is shaped by, events in history? Come to the Huntley Speaks Architectural Tour to find out! This Federal style villa has a connection to America's hard-won independence, and a story all its own. Join a historical guide on a walking tour of the villa and its related outbuildings to discover how architecture speaks through time.
Class is intended for participants ages 16 and older and is $8 per person. It is a walking tour. Please dress for the weather and be prepared to be on your feet for the duration of the program.
The tours run on Sunday April 18, 2021 from 2 to 3 p.m. and on Friday, April 30, 2021 from 3:30 to 4:30 p.m.
Historic Huntley is located at 6918 Harrison Lane, Alexandria, Virginia. For more information, call 703-768-2525; or visit Historic Huntley.