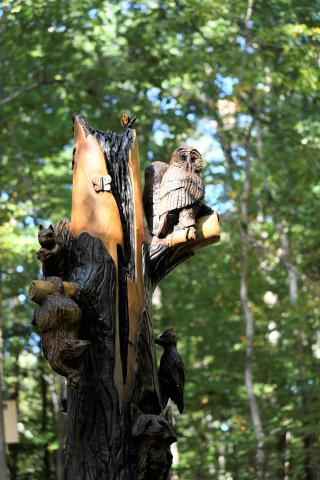 Sharpen your detective skills on a scavenger hunt at Hidden Oaks Nature Center on Sunday, June 27, 2021.
After a short program at the woodland wildlife tree sculpture, join your naturalist on a hunt for evidence of animal life along forest and stream trails. Develop a deeper appreciation of nature as you practice new ways of seeing the world around you. Every child or family will receive a hunt to complete. Children must be accompanied by an adult registered in the program.
The "Scavenger Hunt: Evidence!" program is designed for all ages to enjoy. It runs from 10 to 11 a.m. and from 1 to 2 p.m. The cost is $7 per person.
Register for Scavenger Hunt: Evidence!
Hidden Oaks Nature Center is located at 7701 Royce St., Annandale, Virginia. For more information, call 703-941-1065; or visit Hidden Oaks Nature Center.