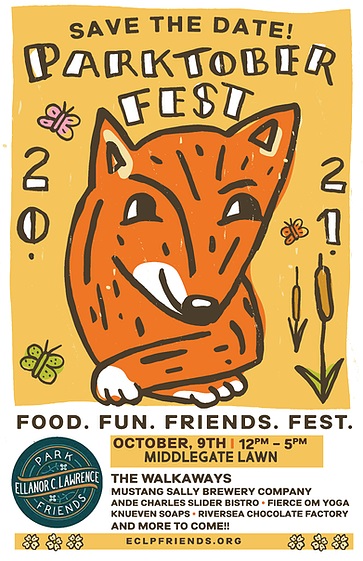 With the arrival of fall, and with cooler temperatures at hand, now more than ever it's time to gather outdoors and enjoy the pleasures of the season. Those now include ParktoberFest, a brand-new family-friendly celebration at Ellanor C. Lawrence Park that is bound to become a community tradition. Join in the fun on Saturday, Oct. 9, 2021, from noon until 5 p.m. Festivities will take place on the lawn of Middlegate House (beside Cabell's Mill) located at 5235 Walney Road in Centreville.
Take in the performances by The Walkaways and Jay Byrd. Sample local brews. Shop arts, crafts and specialty vendors from community businesses. Activities and information booths will have something for everyone to enjoy. Free parking is available in the gravel lot across from the pond, but walking and biking to the site are encouraged.
ParktoberFest is sponsored by the Friends of Ellanor C. Lawrence Park in cooperation with the Fairfax County Park Authority. For more information, call 703-631-0013; or visit Ellanor C. Lawrence Park Friends.