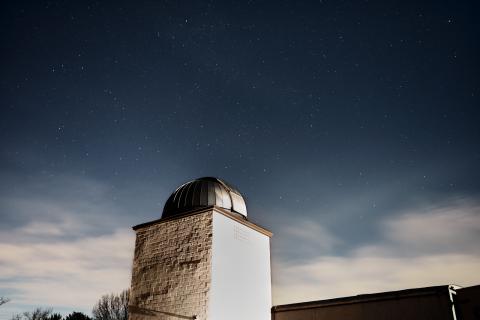 Celebrate the fall equinox at Observatory Park at Turner Farm.
In partnership with the Analemma Society, the Fairfax County Park Authority will host a Fall Equinox Celebration from noon to 2 p.m. on Wednesday, Sept. 22, 2021. The event will include a public viewing at the observatory. Attendees will learn about the path of the sun on the equinox, the seasons of the year, sundials, and they will have a chance to observe the sun through solar telescopes. Volunteers will also lead a solar system walk at the park.
The event is free with no registration needed. It is weather-dependent and will be canceled if rain is expected. Check the @AnalemmaSociety Twitter account for event updates. More information is available at the Analemma Society website.
Observatory Park at Turner Farm is located at 925 Springvale Road, Great Falls, Virginia. For more information, call 703-759-9018.